Rio de Janeiro
Brazil
What to Do in Rio
The Beaches
Like most Brazilians you can spend the whole day at the beach, swimming, surfing, snorkeling, laying out, drinking and socializing. How much you decide to cover of your body seems to be rather optional, so now is the time to bust out that string bikini you always wanted to! Going topless however is an infraction. There are never places to change, so come with your bathing suit on under your clothes. Don't worry if you forget to bring something; there are always vendors walking up and down the beach offering an assortment of items. There are several famous beaches worth visiting including Ipanema and Copacabana. The city is located on the turn from the Atlantic Ocean to the Bay of Ganabara and boasts warm waters with good waves. Quebra-Mar, Pepê, Ontal, Prainha are all good beaches for surfers. One of the best attributes has to be the vast diversity of people that throng to the beaches, Brazilians of all social economic classes share a spot in the sand.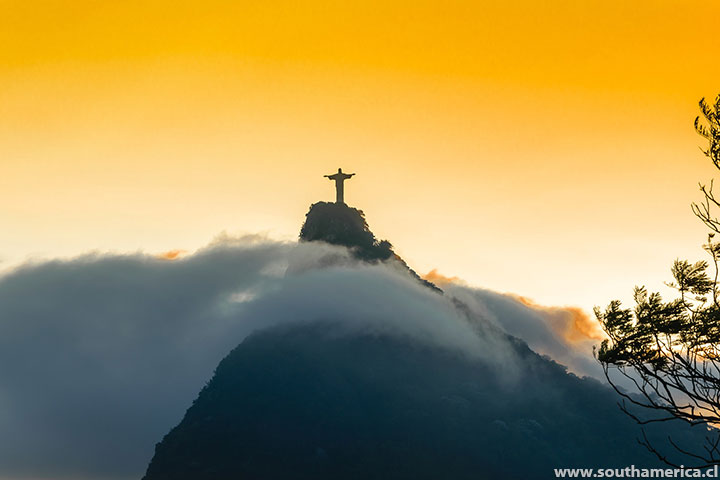 Christ the Redeemer
At one thousand tons and 32 m tall, that is one big Jesus! The white statue with outstretched arms has come to be not only a symbol of the Catholic faith, but of the city of Rio as well. There is a chapel just below it where some Brazilians choose to baptize their children or marry.
Pão de Açúcar (Sugarloaf Mountain)
On beautiful days (which aren't difficult to come by here) many locals like to bring their sailboats into the harbor here and take in the beautiful landscape. It is one of only a few mountains in the world that rises so quickly straight up from the water. There is a glass cable car connecting it from one mountain to another. Or if that just seems to easy then you could always climb the mountain. There are four main paths that climbers take as well as traditional and bolted climbing. This is an urban rock climber's paradise.
The Santa Teresa Tram (O Bonde / Bondinho)
This historic tram has been running from the center of the city to the Santa Teresa Neighborhood since 1877 (except between 2011-2015 for a renovation of the line for safety reasons). It is a picturesque ride over the Arcos de Lapa aquaduct (that dates 1744) and along cobblestoned streets up to the Santa Teresa where you will find old mansions and intriguing bars (some are over 100 years old).
This is the same yellow train/tram line that is part of a scene in the Rio 2 movie (cartoon). At the time of writing (2016), the tram ride is free so it can get very busy, especially with tourists so I recommend getting on it early (starts around 11am). Also note that it stops running at 4pm. The starting point of the tram is on the corner of Lélio Gama and Rua Sen. Dantas near the Sao Sebastiao Cathedral. If you took the Bonde tram to Santa Teresa then you can come back down the Selaron stairs.
The Selaron Stairs (Escadaria Selaron)
These 215 steps are covered in 2000+ tiles (mostly in the colors of the Brazilian Flag). They were created by a Chilean artist living on the street who decided to renovate the dilapidated steps outside his home. He started his creation in 1990 and even though he completed the stairs many years later, he would change one tile every day until his death in 2013. The stairs are officially known as Manuel Carnerio street (running between Joaquim Silva and Pinto Martins).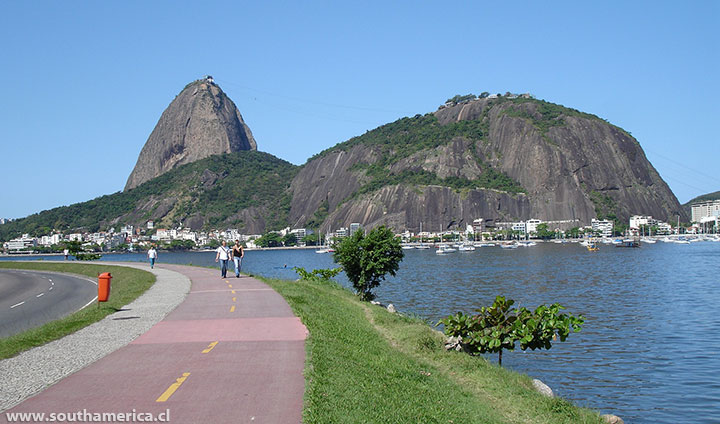 When to Go to Rio
Carnival!!! Prices often skyrocket, danger lurks around every corner, you have to fight for space in every restaurant, bar, hostel or street, but it's the worlds biggest party! Carnival arrived to Rio with the Catholic Portuguese, as a way to celebrate before the beginning of the Lenten season, an indulgence before fasting. However, it wasn't until the 1930s that neighborhoods began to compete to make the Carnival a huge display. Everything is celebrated in excess with extravagance and pure joy. If you do go during this time it is helpful to wear short shorts and bikini tops or other minimal clothing that will help you blend in with the crowd to protect you from robbers. Also be sure never to lose sight of any member of your group at any time.
New Year's Eve is the other large celebration in Rio de Janeiro that involves massive amounts of fireworks and huge parties into the wee hours.
Rio can be visited throughout the entire year, and generally you will find good weather.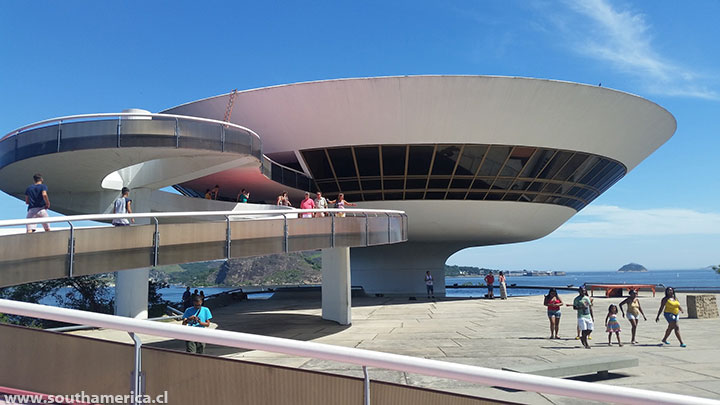 Where to Stay in Rio
Stone of a Beach: A really great party hostel, this place offers all kinds of connections to the best nightlife around the area. Also it is located next to a club with the same owner and has a roof top bar exclusively for guests. There is free internet and a buffet breakfast. It is literally right by the beach and near many attractions in the city. There is even a pool! It seems like this place is always filled with tons of travelers to hook up with (yes, that hook up too.) The staff is very helpful and can provide you with all kinds of tours of the city and the surrounding area. (Rua Barata rebeiro 111, Copacabana)
Mellow Yellow Backpackers: This hostel is really more of a luxury party hotel for backpackers than your average hard bed blank walls hostel combination. They offer everything you could imagine, from a PS2 room, a pool table, a chill out room with hammocks and bean bags, a bar, Jacuzzi, over 250 DVDs, two kitchens, a free breakfast (until 1pm) and more! They are located right off the beach near the metro. They offer dance and Portuguese lessons and can set you up with city tours. While there are several other places to stay, this one offers so much that it is worth the upgrade. There are also special packages for staying longer or for coming during Carnaval or New Year. (Rua Barbosa Lima, 51, Copacabana)
The Light House Hostel: Chill out here and have a massage or take a candle making class at this unique hostel located three blocks from the Ipanema beach. The hostel itself is small so it is quiet, but it is located on a pedestrian street with several other hostels, making in a perfect social and sweet dreams balance. It includes breakfast and air-conditioning as well as internet access. (Barao de Torre, 175. Casa 20, Ipanema)
Alpha Hostel: A little out of the way than most hostel destinations, but right by the metro and bus stops as well as the beautiful Botafogo beach. It is on a private road that is very safe. The owner is incredibly friendly and helps with tips for the city. It offers WIFI and breakfast. (Praia de Botafogo, 462 casa 3)
Most tourists know that when you come to Rio you must take advantage of the party scene. Rio is one of the world's best locations for club hopping. Here anything goes and there is a scene for everyone. It is also one of the most gay friendly places to dance. Anywhere you go you can expect to pay a cover, which can range greatly depending on the type of place you go. (Girls generally pay less.) There are many underground clubs that offer a different theme music every night. Many of the hostels will help you out in finding what is hot and sometimes they even know how to get you past the long lines of people waiting outside. Recently there has also been a resurgence of Samba, so get ready to shake what you've got.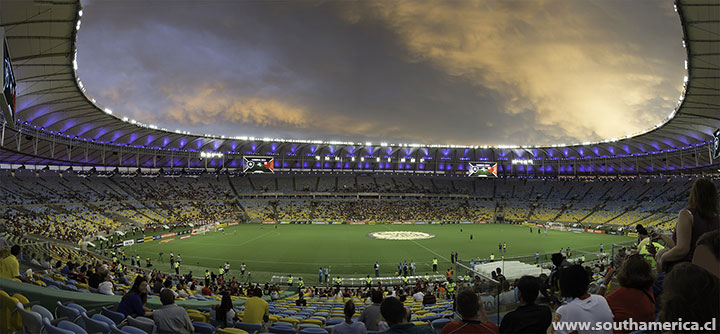 Caution:
Rio is one of the most violent cities in the world, with tens of people killed every week. The numbers actually rival war conflict zones like Baghdad. Most of this conflict comes from drug related issues. It is important when visiting that you don't wander off into unknown areas, especially at night. Be constantly vigilant of your personal belongings and where you are at all times. Some areas of the city are incredibly clean, safe, and modern with ample police presence. Most tourist areas are very safe. Stick to these areas! Some tour companies offer shanty town tours, but you should never go to these locations alone.
If you found this guide about Rio de Janeiro in Brazil interesting or useful, let others know about it: