Colombia
South America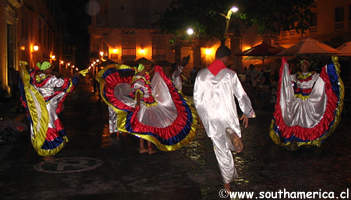 Some tourists overlook Colombia when making their travel plans to South America, but doing so they miss out on so much. While there are areas of the country where conflict continues between the government and the drug warlords, in general security has been vastly improved and tourists locations are normally considered to be very safe. Tourism has been increasing greatly over the past few years, so we recommend that you travel soon before the rest of the crowds find this fascinating country.
While in Colombia be sure to save time for a cup of coffee and along conversation with friendly Colombians everywhere you go. Colombians are revered for their beautiful Spanish that is considered to be the best standard to use. It is true though that the wittiest of Colombians will utterly confuse you with double meanings and subtle jokes. While they speak clearly, keeping up with their dancing is a whole other ordeal. Colombian people love to dance salsa, meringue, and their own traditional cumbia. They have elaborate festivals especially during the summer months.
A Vacation in Colombia feels like a constant party!
Typical Colombian Food - Everything from ants to fried bananas.
Typical Colombian Drinks - The classic Aguadiente, rum and lets not forget Colombia's specialty, Coffee!
Barranquilla - renowned for its spectacular carnival which is only second to the one in Rio.
Bogotá - The Capital of Colombia.
Bucaramanga - The "Pretty City" of Colombia with a lot of adventure sports in surrounding areas.
Cali - The third biggest city in Colombia known for its Salsa dancing
Cartagena - Beaches, The Old City, The Castle.
Emeralds of Colombia - The finest emeralds (and their mines) can be found in Colombia.
Las Lajas Cathedral - Perched on the side of a cliff, this cathedral is like none other that you have seen.
Medellín - The second largest city in Colombia with its famous Flower Festival
Popayán - One of Colombia's top colonial cities nestled in the Andes Mountains
San Agustín - Amazing archaeological sites nearby.
Taganga - A small fishing village 5km north east of Santa Marta.
Zipaquirá - Catedral del Sal - The underground Cathedral made out of Salt.
National Anthem - With its translation in English.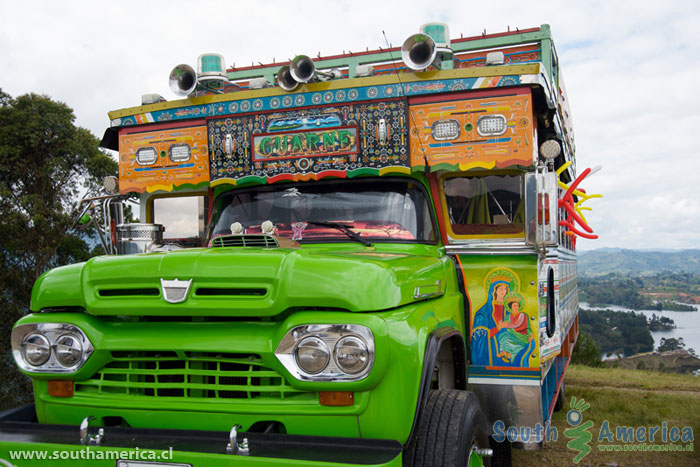 If you found this guide about South America interesting or useful, let others know about it: