Medellin
Colombia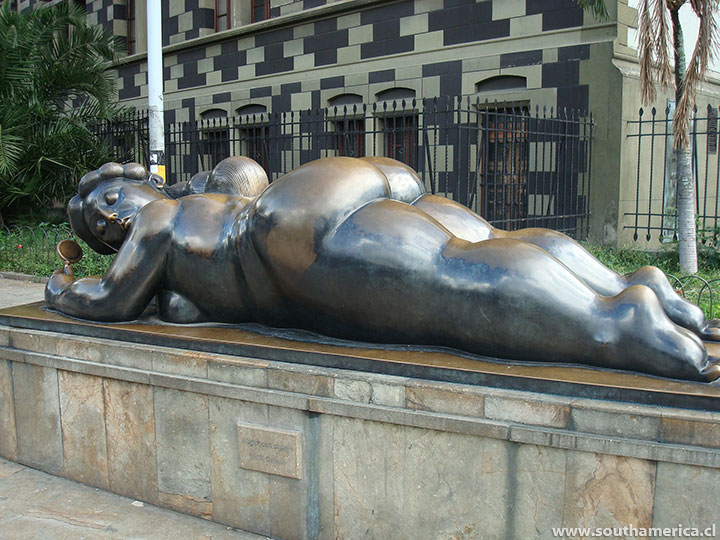 Medellin is Colombia's second largest city and is situated in the department of Antioquia. It is considered by many to have the 'perfect' year-round climate – often being dubbed the city of eternal spring.
What to see and do in Medellin
Medellin has several museums including the excellent Museo de Arte Moderno (Modern Art Museum) in Poblado while in the centre the Museo de Antioquia (Museum of Antioquia) hosts the regions premier art collection open to the public. Hosting large exhibitions for both Miguel Angel Uribe and Pedrito Botero this museum is a must for all art lovers. On the outskirts of the city centre lays the Teatro Metropolitano (Metropolitan Theatre) which offers a variety of diverse shows and performances throughout the year.
Jardín Botánico de Medellín (Botanical Gardens) is a great ecological experience and a perfect spot to relax in the heart of the city. 14 hectares of trees, a fresh lagoon and a garden of palm trees makes the experience one to cherish. While located next to the gardens is the Planetarium which, since its renovation in 2006, has become one of the city's major tourist attractions.
This remarkable city has certainly changed a lot in recent times but for those wishing to get a feel for a true paisa, (a tradition name given to a local resident), then Pueblito Paisa (Paisa Village) is the perfect place to visit. Set upon an 80-metre hillside in between Laureles and the centre, Pueblito Paisa is a miniature version of typical Antioquian Township, and also offers a spectacular view of the city to boot.
Thanks to hosting the 2010 South American games one of Medellin's proudest structures is its sporting multiplex Unidad Deportiva Atanasio Girardot, or "el Estadio" as it is known. Here locals and tourists alike can enjoy the countless sports catered for in its state of the art facilities. The complex also includes three giant swimming pools, a skate park, an outdoor gym and a running track. The main focal point of the complex is the soccer stadium for local teams Atletico Nacional and Independiente Medellin. Anyone fortunate enough to visit while a local derby is being played would be well advised to go along and experience the truly remarkable atmosphere. It is highly recommended, however, that you wear neither green nor red during derby day and sit in the neutral part of the ground for safety reasons.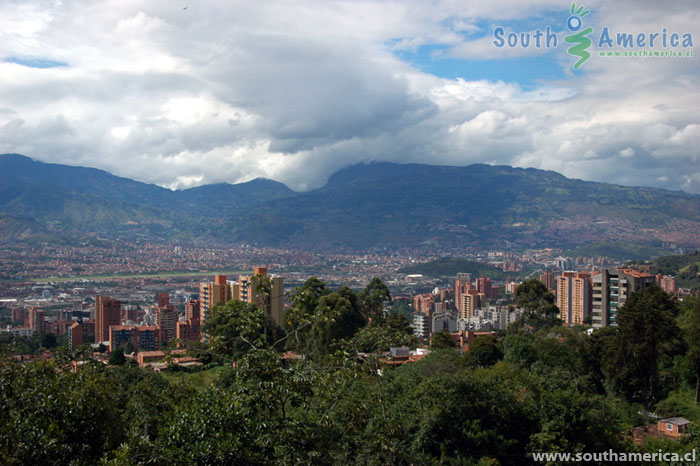 Nightlife and Dancing
Like most Colombian cities, Medellin has in its midst a variety of parks which are great hot spots for socializing with friends and meeting people. For the more affluent visitor El Poblado is the place to be. Here you will find two parks, Parque Poblado and Parque Lleras, which are as lively as any place in Medellin on a Friday and Saturday night. A large variety of clubs and bars surround both parks and are frequented by both locals and tourists. In terms of music and entertainment Parque Lleras is the most diverse with Reggaeton, Salsa and Electronic music on offer in various places. Meanwhile on Avenue 70 and Calle 33 in Laureles you will find a larger Salsa vibe. Again the weekend is a good time to visit the bars and clubs in these two areas that have a much more Colombian feel about them. El Tibri on Avenue 70 is the place to go for Salsa fanatics and expect to be blown away with the incredible dancing. Meanwhile every Tuesday evening El Eslabon Prendido, located in the city centre close to Parque Periodista, hosts a live salsa band and is always full to the rafters.
Getting around in Medellin
Getting around Medellin itself is quite straight forward as it is the only city in Colombia which has a metro service. The system runs through the heart of the city and connects the major areas of including El Centro, El Poblado, Envigado and Laureles. At 1,800 pesos per journey (price as of 2013) the metro provides value for money and means that travelling around has never been easier. In addition the city has a regular bus service and metro-plus line which is simple to understand and inexpensive to use.
Getting to and from Medellin
Medellin is easily accessible from most parts of the country and has two airports for international and domestic flights. The international airport, José María Córdova, is located 45 minutes from Medellin in Rio Negro and can be reached by bus, taxi or mini bus. Medellin also has two large bus terminals in the north and south of the city with links to all the major towns and cities in Colombia.
Places to visit near Medellin
Close to Medellin are situated many splendid retreats a short bus ride away. The highlights of which are certainly Santa Elena and San Jerónimo. Both towns are set in the surrounding hills of Medellin and both are easily accessible by bus. Santa Elena in particular is a popular weekend destination for locals as it provides a break from the hustle and bustle of city life.
Best time to visit Medellin
Undoubtedly the best time to visit Medellin is during the first two weeks of August when the Feria de las Flores is underway. Ever since 1957 this Flower Fair has been a highlight on the calendar as the city is transformed into a sea of colour with the scents of delicious bouquets sweeping the streets. Meanwhile December is another special time to visit Medellin. In the weeks building up to Christmas the city is illuminated with a plethora of lights, non-more spectacular than the ones which light up a section of the river running through the centre of the city. Each year organizers set the lights to a different theme, and each year the end result is one to truly marvel at.
Safety in Medellin
Things are certainly looking up for the city in terms of safety and this can be seen in the evening with many of the parks and plazas brimming with people. However there are precautions to be taken. It is advisable to take taxis at night rather than walk, and if you take a taxi on your own make sure you either call or get a friend to note down the number plate. Certain parts of the centre are to be avoided late at night while the surrounding areas known as 'Comunas' should be avoided at all times unless you are with a local who knows the area. The threat of your safety should never be underestimated in Medellin yet it should not deter you from enjoying this frankly amazing city and its equally amazing citizens.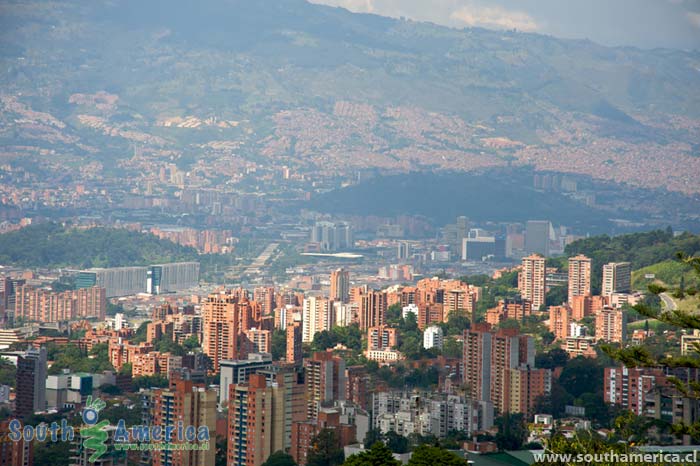 If you found this guide about Medellin in Colombia interesting or useful, let others know about it: