Teacher Resources
South America
At the moment most of our teacher resources are for Spanish teachers at public schools (for children) or language schools (for adults).
Parents may also find our resources useful to reinforce topics that are being taught at school or for themselves as lesson plans when homeschooling children.
Remember, we have free games and quizzes about South America that you can use.
If there are any topics about South America that you would like to see, then let us know.
Resources for Spanish Teachers
All of the activities, worksheets and instructions are completely in Spanish unless indicated otherwise. This makes our resources ideal for schools that have adopted the dual language immersion system where the Spanish component needs to be 100% in that language. Some of our resources are currently being used in a number of local schools here in Chile where Spanish is already their native language.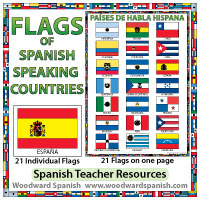 The 21 flags of Spanish-speaking countries which include the ones in South America. This includes versions in Color and also in Black and White Outline (for coloring).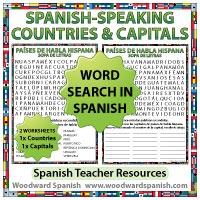 Spanish-speaking countries and capitals word search activities. One for the countries and another for the capital cities. Note: Countries names are in Spanish, not English.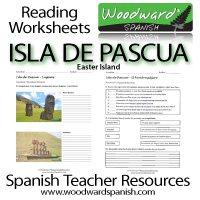 3 Spanish Reading passages about Easter Island (Isla de Pascua) with accompanying worksheets. Includes 4 original photos of Easter Island as part of an activity.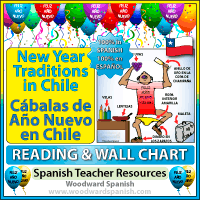 New Year's Eve Traditions in Chile - Reading passage and fun wall chart about different traditions that Chileans do at midnight on New Year's Eve.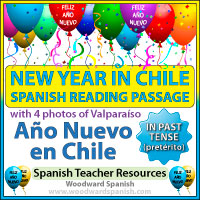 New Year in Chile - Reading Passage about celebrating New Year's Eve in Valparaíso, Chile. Includes 4 original full-size photos of Valparaiso.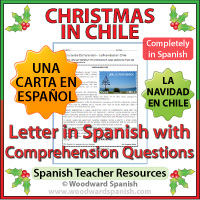 Christmas in Chile - A letter in Spanish about how a boy celebrates Christmas in Chile. Includes comprehension questions and an activity where students write a response.
Resources in English
Our resources in English should become available from the end of August 2014.
If you found this list of Teacher Resources useful, share it with others: