Catedral da Sé
Sao Paulo Cathedral - Brazil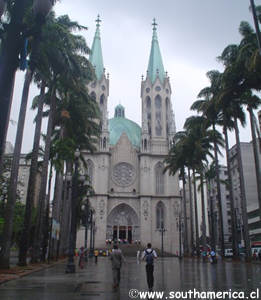 The Cathedral of Sao Paulo, known as Catedral da Sé is a relatively new edition to the city with it only being completed in 1954, 42 years after they started (in 1912). It was designed by Maximilian Emil Hehl, a local professor of Architecture, and was built on the site of a church that had been there for a long time before. In fact, Tibiriça, a local cacique (indian), had given the land to build the original church in 1591. In 1745, the church was raised to the status of Cathedral which meant a second construction took place there over the next years though nothing like what is there now.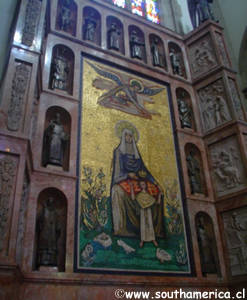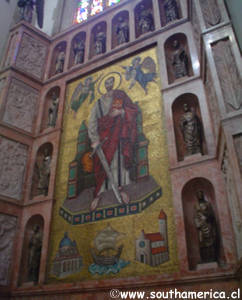 The new Cathedral was inaugurated on 25 January 1954 in time for the 400th anniversary of the city while the two main towers (which are both 92m high) weren't completed until 1969.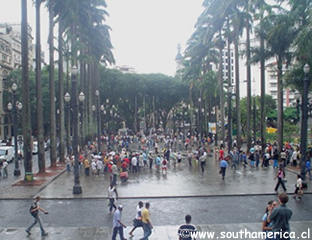 The cathedral is on the main square (Praça da Sé) surrounded by buildings which are a little rundown. In front of the cathedral you will stumble across the odd religious sermons going on, beggars asking for coins whenever they can and of course the typical street vendors offering their wares in the square. I was surprised to see people walking around with cardboard signs saying that they buy gold. It's an interesting chaotic mix but visiting this square was the only time in Sao Paulo where we felt unsafe (you know, that feeling you get of many eyes checking you out for not so good reasons). I recommend hiding your camera and anything of value around this area.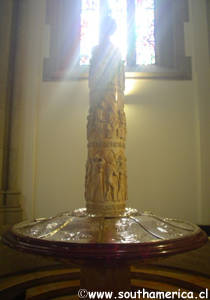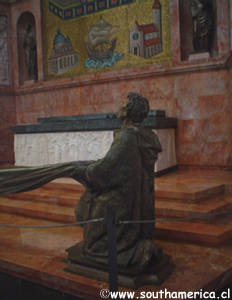 The cathedral can hold up to 8000 people at any one time and it reached this amount when the Pope visited it in May 2007.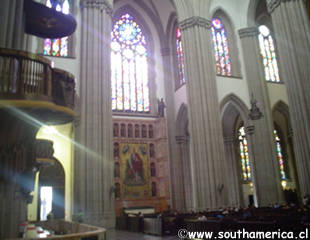 If you are going by Subway, get off at the Sé stop. Praça da Sé.
Entrance to the Catedral da Sé is free.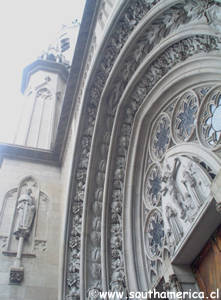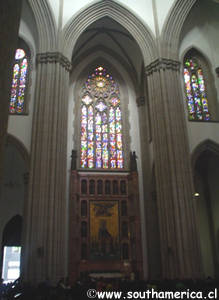 If you found this guide about the Catedral da Sé in Sao Paulo interesting or useful, let others know about it: