Antofagasta
Chile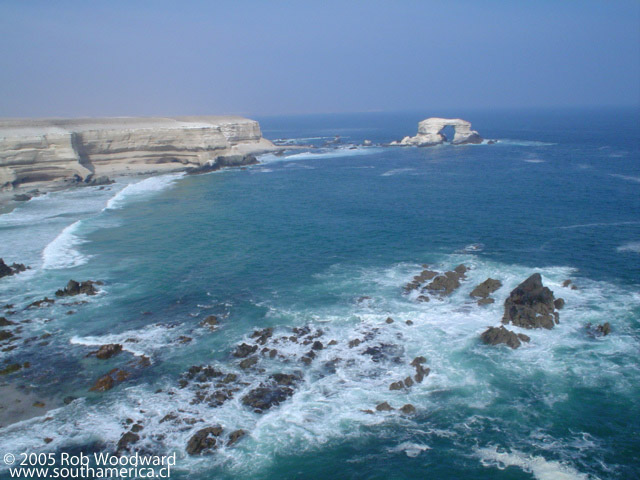 Antofagasta is the capital of the second region of Chile with a population of approximately 320,000 people. It is a long narrow city wedged between the 'Cordillera de la Costa' (the coastal mountain range) and the Pacific Ocean.
Antofagasta was never actually founded by any specific authority. It just started to be used as a small harbor to unload ships around 1860 and gradually grew as time went on. Originally Antofagasta was a part of Bolivia but it later became a part of Chile as a result of the War of the Pacific in 1879.
Antofagasta has an average temperature of 17°C and a very dry climate with an average of only 4mm of rain per year.
La Portada
La Portada is a natural archway in the ocean about 20km to the north of Antofagasta. It has become an icon of the region and one of the most recognizable landmarks of Chile.
There is a viewing platform for visitors on the nearby cliffs (along with a restaurant that isn't cheap) where many photos can be taken. You used to be able to go down to the beach and walk along the base of the cliffs but it has now been closed for safety reasons after a strong earthquake a couple of years ago made the cliffs a little unstable.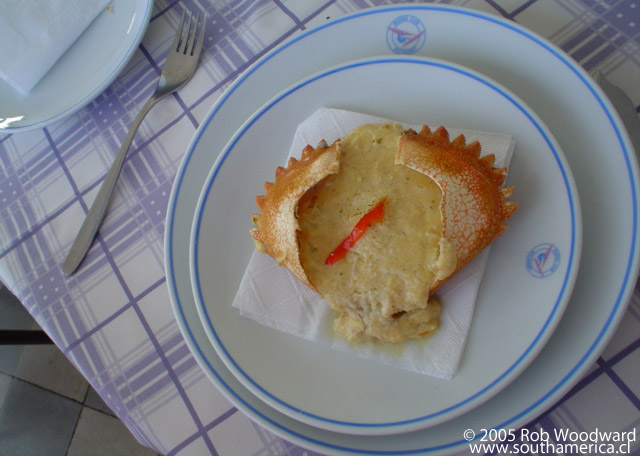 Plaza Colón is the main square and heart of the city and contains the Antofagasta Clock Tower. This tower was donated by the British colony and its design was based on that of Big Ben. You will also find a Cathedral there which was built between 1906 and 1917.
El Barrio Histórico (The Historic Sector)
You will find a wharf in this area dating from 1872. You can no longer walk along it since the wood is in a state of decay. You will also see a variety of old buildings dating from around the same period such as in these photos...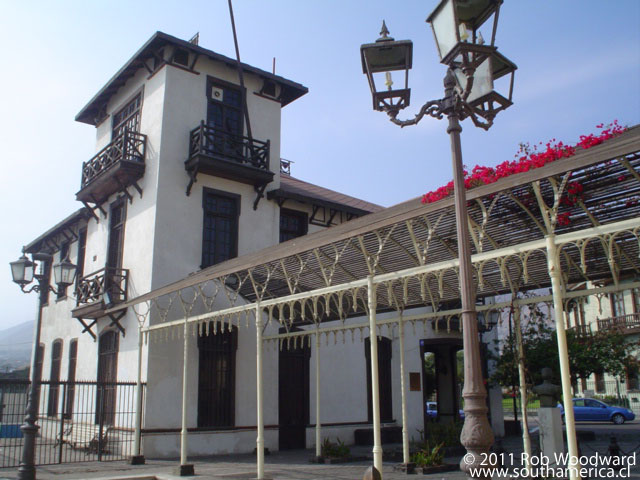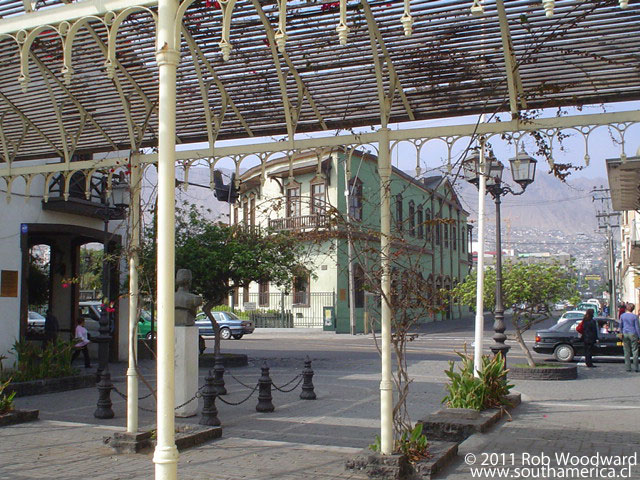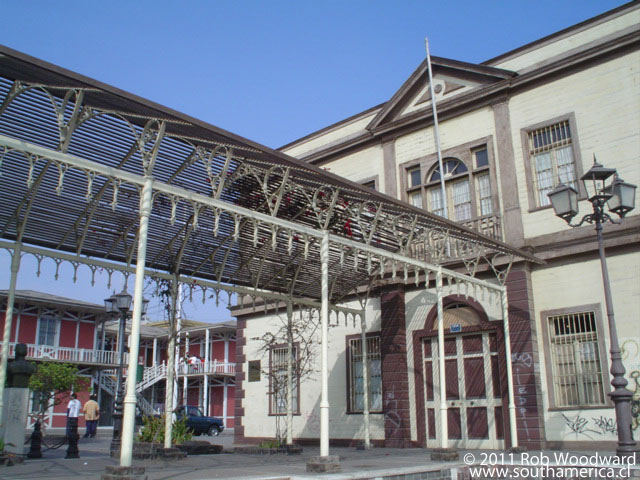 Antofagasta has a strong mining history and is one of the main ports for the copper mines near Calama.
Antofagasta has an international airport to the north of the city.
You might be surprised to see lots of large pelicans sitting on roof tops in the middle of the city. The funny thing is that you will find a group of them on the one roof and none on any of the surrounding ones. They just suddenly appear in large numbers in random places.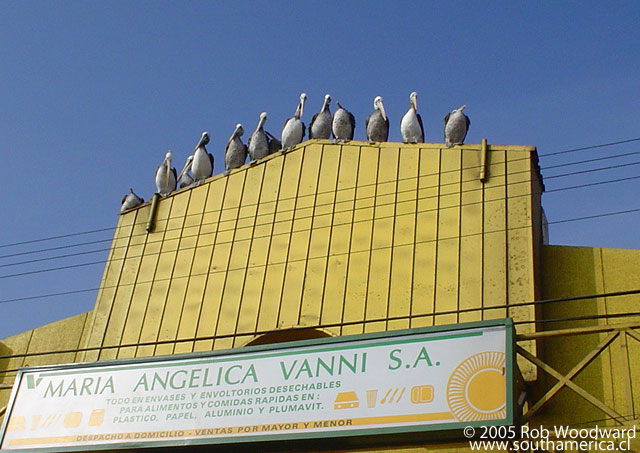 The main university in Antofagasta is Universidad Católica del Norte.
In general you may find the prices of things in Antofagasta a bit more expensive than other regions (including Santiago) due to the large amount of money floating around from people working in the mines (a job that is very well paid).
The actors and crew of the latest James Bond movie (Quantum of Solace) were in Antofagasta 2008 filming some scenes for the movie filling up a couple of hotels with over 300 staff.
If you found this guide about Antofagasta, Chile interesting or useful, let others know about it: