Curepto
Chile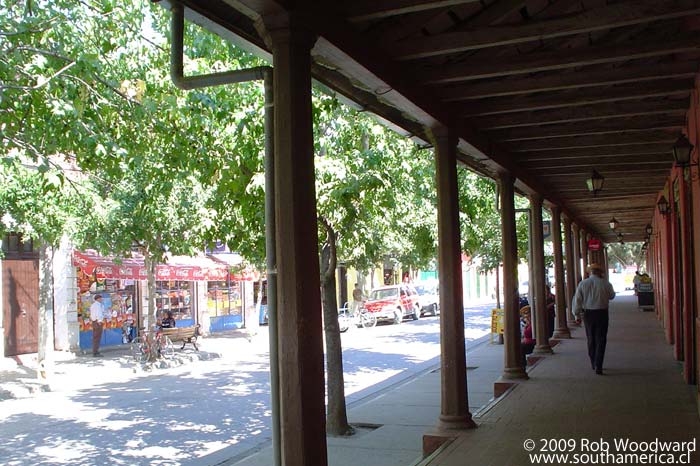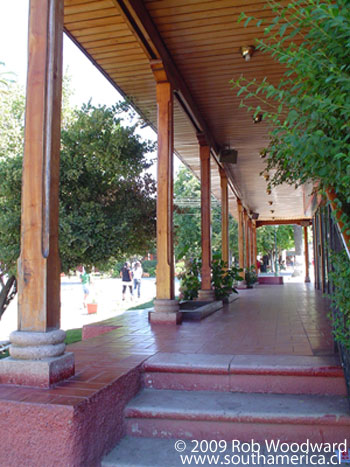 Curepto, a small rural town situated about 74km north-east of Talca in the Maule Region has a population of 3157 (census 2002). Curepto was officially founded in 1790 though it had existed before then with references dating back to the 16th century. This area even has records of confrontations between the Spanish settlers and the indigenous people led by their famous warrior chief Lautaro in 1556.
Curepto, in the Mapudungu language means "where the wind blows" and is the self-denominated Tierra de Tradiciones (Land of Traditions).
It has maintained its typical colonial architecture giving a rustic feel to the town.
When we visited there was free WiFi available from the main square in front of the church. You may see a number of young people sitting in the square with their laptop/notebook on their lap as they're chatting away with distant friends.
Iglesia Nuestra Señora del Rosario
A typical Chilean adobe construction from 1835. It took 10 years to make.
Most of the images are made of plaster with the exception of the Virgin of Rosario statue which is made of wood brought from the Llongocura area in 1755.
Unfortunately the front of part of the church was destroyed by the 8.8 earthquake that struck Chile on the 27th of February 2010. It is currently being repaired.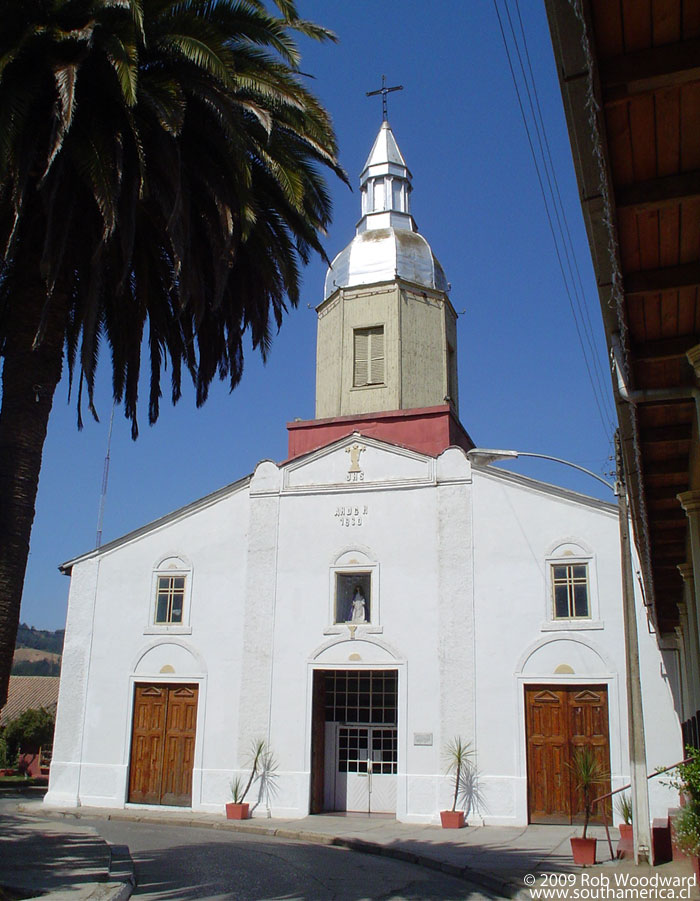 Museo Histórico y Religioso Curepto.
In the parish corridor, in front of the Plaza de Armas (Main Square) you will find the Historical and Religious Museum of Curepto. At the time of the visit (January 2009) there was no entrance fee and is worth a peek.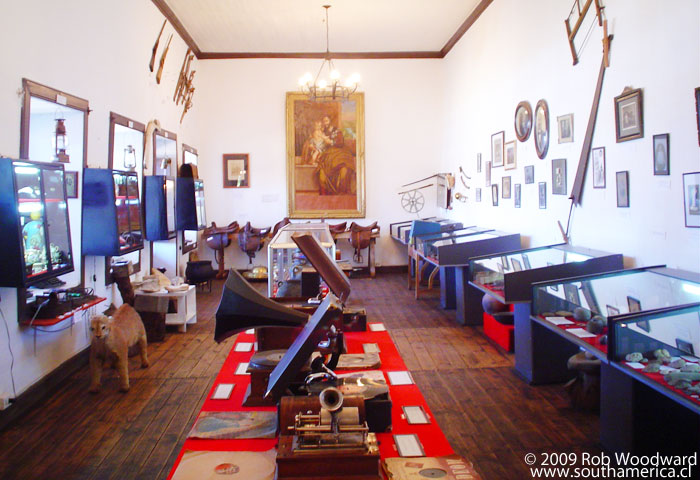 Festivals
There is an annual festival called Festival La Camelia that is held towards the end of February (2009 - Feb 20th and 21st). National singers and groups are usually invited to perform here though the main event is an original song contest with cash prizes and trophies. The festival is named after a flower typical in the south of Chile.
How to get there?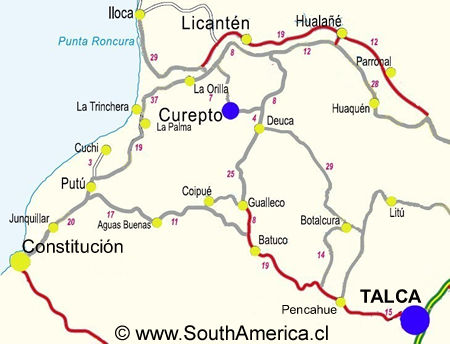 Curepto is about 74km northeast of Talca and it can take around an hour one way by car. To get to Curepto from Talca, take the CONTIMAR buses from the bus terminal that leaves from Anden 16 (platform 16). The following timeable will give you an idea of the frequency they may change (February 2009).
Buses Talca to Curepto: 6:30, 7:15, 8:00, 9:00, 10:00, 13:30, 15:20, 17:00, 19:15 and 20:15
Buses Curepto to Talca: 06:00, 8:30, 11:00, 12:00, 12:45, 14:30, 16:30, 17:45, 20:00 and 21:30
Video of the Church and Main Square
More photos of Curepto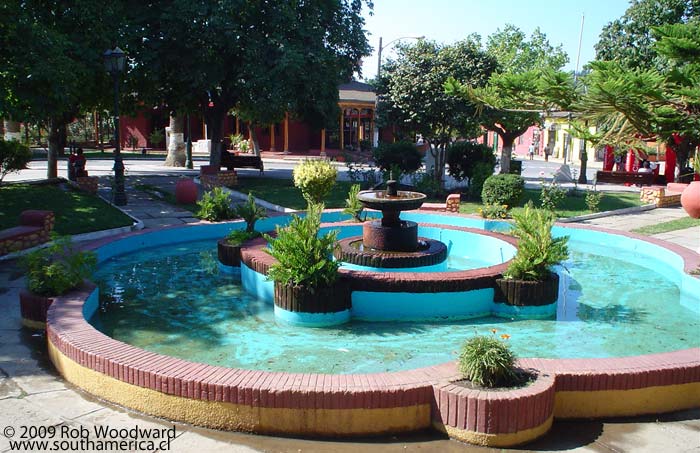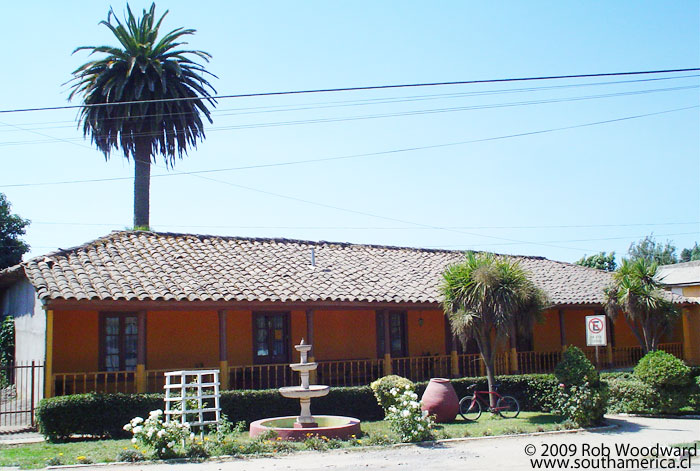 If you found this guide about Curepto, Chile interesting or useful, let others know about it: