Puerto Aysen
Chile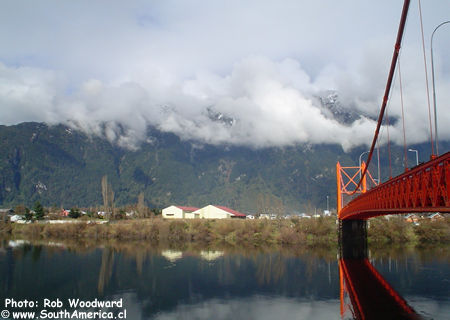 Puerto Aysén (also spelt Puerto Aisén) is 65km from Coyhaique and can visited as a day trip.
There are buses between Coyhaique and Puerto Aysén every 40 minutes or so. The return trip (valid for the day) works out a little cheaper than paying for two one-way tickets. Tickets cost $2.500 return or $1.500 one way (August 2009).
I don't know whether it was because of the cold winter months but the whole town seems to close down for about 2 or 3 hours for lunch with hardly a sole wandering the streets. There were more dogs than people!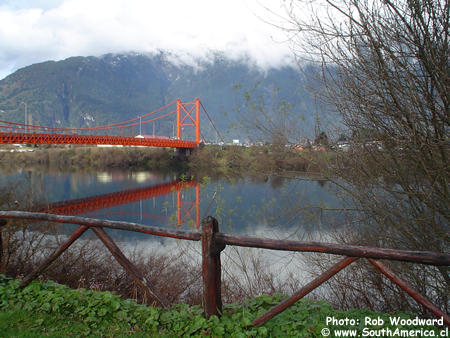 The iconic bridge that joins both sides of Puerto Aysén.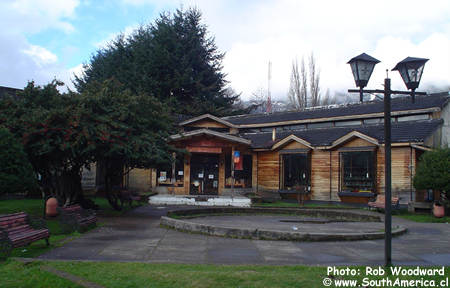 The public library of Puerto Aysén in the typical wooden structure style of the area.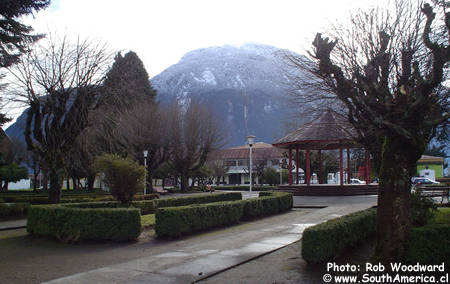 The Plaza de Armas or main square of Puerto Aysén. I'm sure it looks nice in summer when the trees are covered in leaves but that day it was a little uninviting, especially since it was deserted. Everyone was probably at home keeping toasty next to their open fires.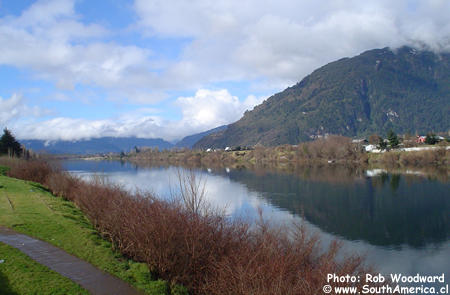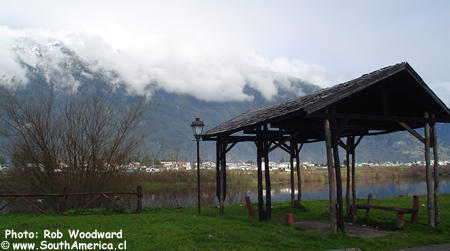 The photos above are two different views of the river from near the bridge.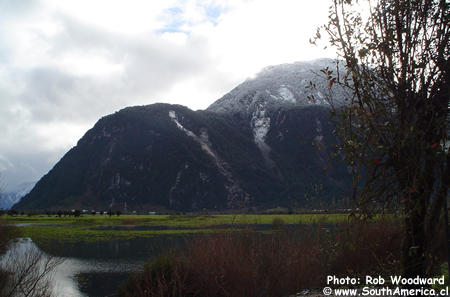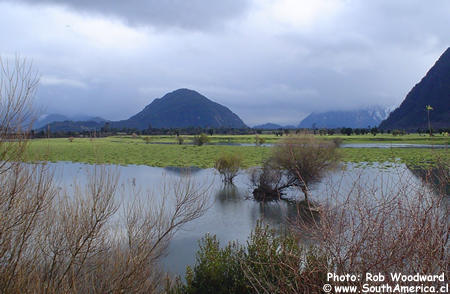 The two photos above are of the view from the end of the main street called Aldea Santiago. There is a recently built walkway with seating for you to relax and admire the incredibly beautiful landscape. The photos above don't do the area justice.
The 2007 Earthquake and Tsunami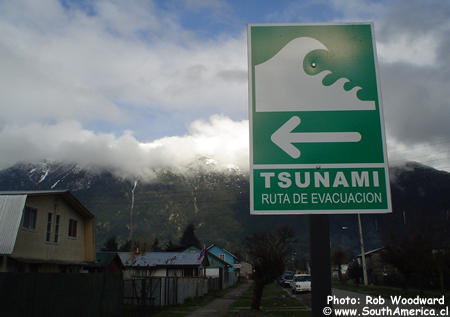 I found a number of these Tsunami Evacuation Route signs in the town which took me by surprise. I was told they are a recent addition to the town after a large earthquake with subsequent tsunami on the 21st of April 2007. The earthquake was 'only' 6.2 on the Richter scale though caused a lot of destruction including landslides, houses destroyed, fallen light posts and impressive cracks in the roads. A 6-metre tsunami followed causing further destruction hence the new evacuation signs.
Put don't let this scare you from visiting, it is still a nice day trip from Coyhaique. :)
If you found this guide about Puerto Aysen, Chile interesting or useful, let others know about it: