Villa Alegre
Chile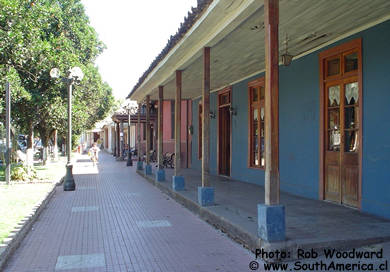 Villa Alegre is a town in the Maule Region with a population of around 15,000 people. The main street is lined with orange trees and contains traditional rural colonial houses that give the town a character typical of the south of Chile. The town is small, pretty much with only the 'main' street with anything of interest on it including the Villa Alegre Church and the Historic Museum.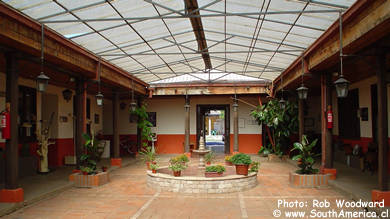 Historic Museum of Villa Alegre
A variety of local antiques and knick-knacks from days gone by. Free Entrance though donations appreciated.
Address: Abate Molina 431 (Main Road)
Phone: (56-73) 381-502
Open: Monday to Friday 9am-1pm and 2pm-6pm
Saturday Closed
Sunday 11am-1pm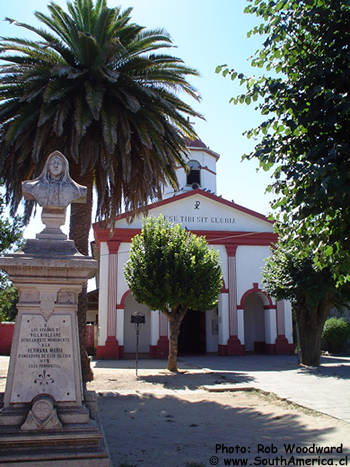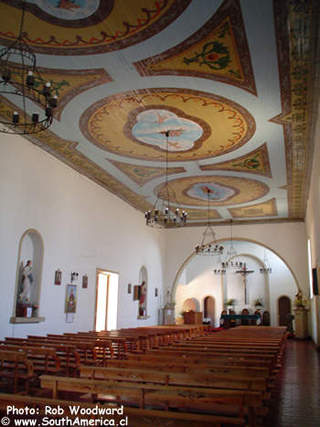 Villa Alegre Church
The local church called Iglesia del Niño Jesús was built between 1885 and 1890 and declared a national monument in 1979. Inside you will find a crypt with the remains of Father Juan Ignacio Molina who wrote about the theory of evolution 4 decades before Darwin (it was even cited by Darwin). Of course his work caused controversy within his church, which considered it heresy, so it wasn't published until after Darwin's now famous work and consequent worldwide recognition. A plaque on the church also reminds visitors that Villa Alegre was the birthplace of Cardinal Raul Silva Henriquez.
The Orange Festival
There is a Festival de la Canción de La Naranja (Festival of the Song of the Orange) held in Villa Alegre during the third week of February (on a Thursday and Friday). They even have their Naranja de Plata (Silver Orange) as a prize similar to the Gaviota de Plata (Silver Seagull) given out at the Festival de Viña del Mar.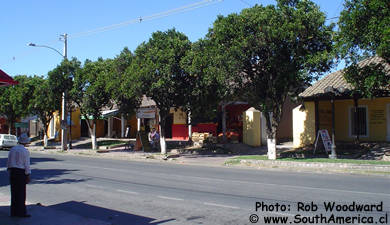 Where is Villa Alegre?
In the South of Chile:
27km northeast of Linares
8km south of San Javier
32km from Talca
286km south of Santiago
Other Photos of Villa Alegre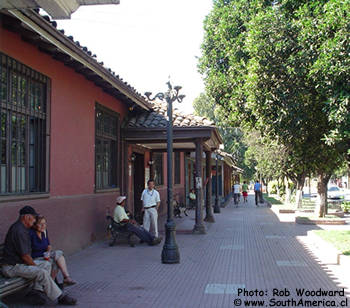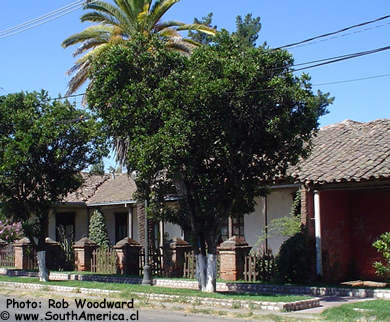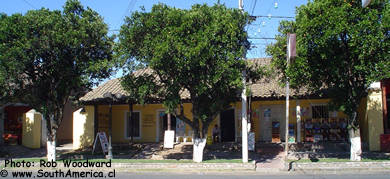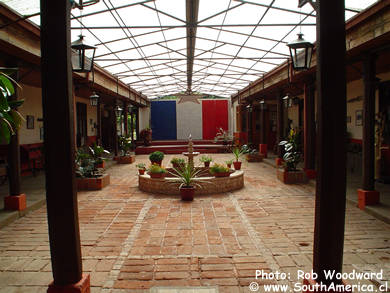 If you found this guide about Villa Alegre, Chile interesting or useful, let others know about it: