Calle de los Suspiros - Street of Sighs
Colonia del Sacramento - Uruguay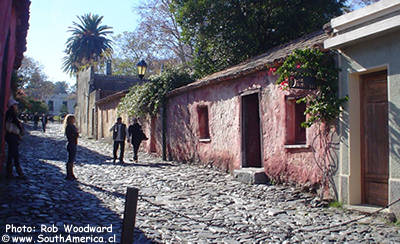 Probably the most photographed part of Colonia del Sacramento in Uruguay is the Calle de los Suspiros which can be literally translated as the 'Street of Sighs'.
There are different theories about how it got its name. One is that criminals used to get hung at the end of the street (no records to back this up so it can be dismissed). Another is that prostitutes used to line the street to tempt the sailors (where the sighs come in there are best left to your imagination), and a final one about a lover that was killed on this street and with her last breath (sigh) calling her partner (which I suspect was invented to try and romanticize the street).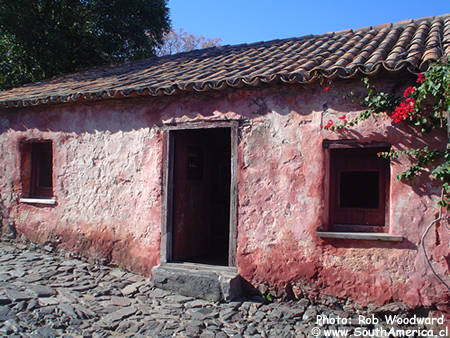 How to get to Calle de los Suspiros
Once you are in Colonia it is easy. If you walk from the ferry, you will come into the old part of the city through the main entrance via the drawbridge gate. The Calle de los Suspiros is the second street on your left coming through the gate. It is the first street on the left on the main square Plaza Mayor. Or after you come in through the same gate and follow the wall down towards the water, follow the road around the corner and its the first street on your right as in the photo below.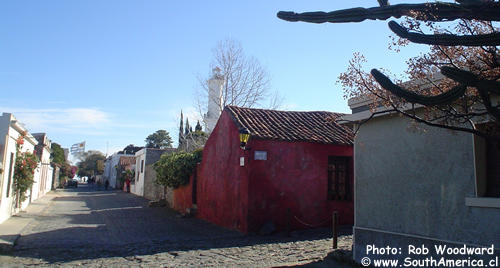 In the photo above you can also see the Uruguayan flag in the distance at the end of the street and also the lighthouse.
More Photos
Some more photos of Calle de los Suspiros. The lamp in the first photo is typical of the old town as are the blue and white tiles naming the street. Pay attention to the cobble stones and the shop signs.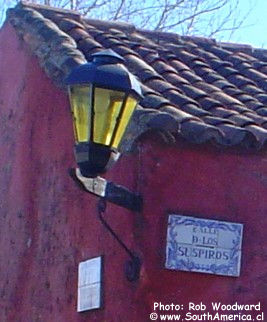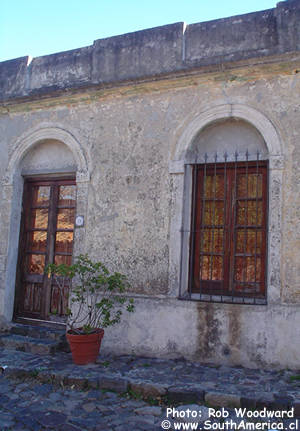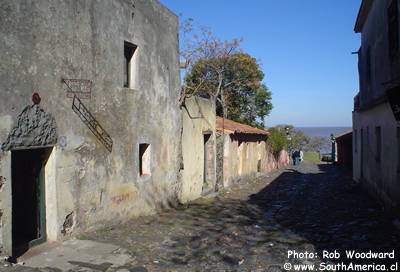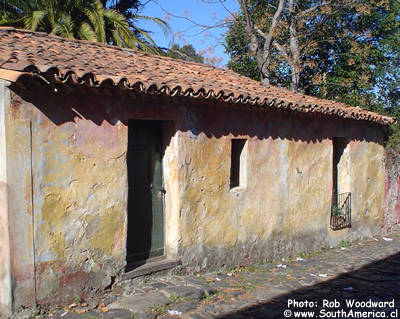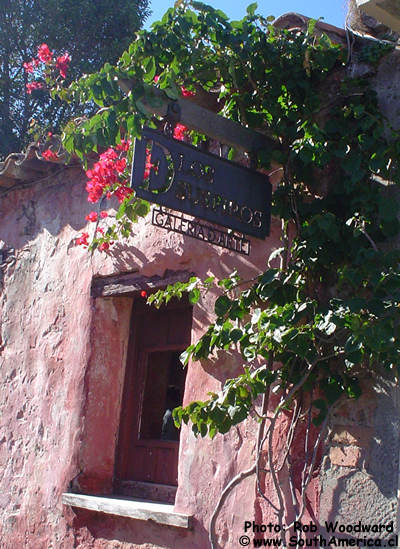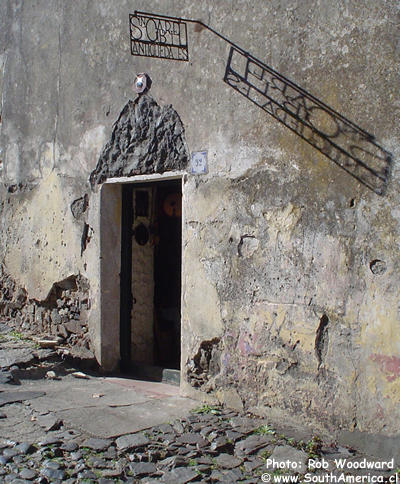 If you found this guide about Calle de los Suspiros in Colonia interesting or useful, let others know about it: