Ahu Akahanga
Easter Island - Rapa Nui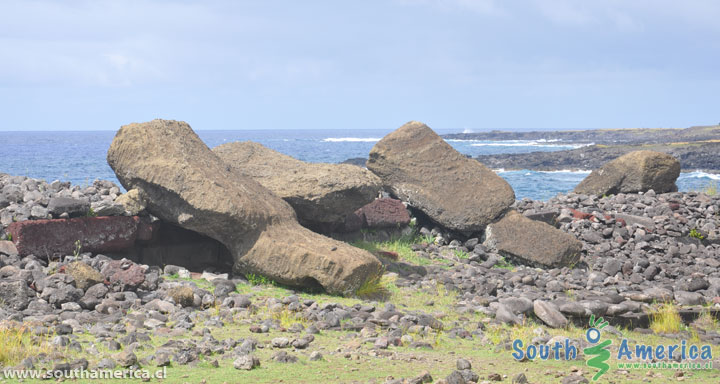 According to tradition, the remains of Hotu Matu'a, the founding ancestor of the Rapa Nui people, are placed here at Ahu Akahanga.
All you can see here now though is an ahu in ruins with all of its moai fallen face down or on their backs, most likely toppled after the clan wars (as were all others on the island).
At the entrance to this site you will see some well-preserved ruins of an ancient village with a number of earth ovens (umu pae), the boat-houses (hare vaka) as well as some paved areas which will show you a little of how the people of Rapa Nui used to live. Very close to here you will also find a small cave that was used as shelter for those who did not have a hare vaka.
Make sure you walk behind the main ahu. You will find another Moai that has been toppled as well as an unusually small moai that would have been one of the first ones built (they progressively got bigger and bigger). And take a closer look at that little one… you can't tell me that moai doesn't look like a little alien (see photo below).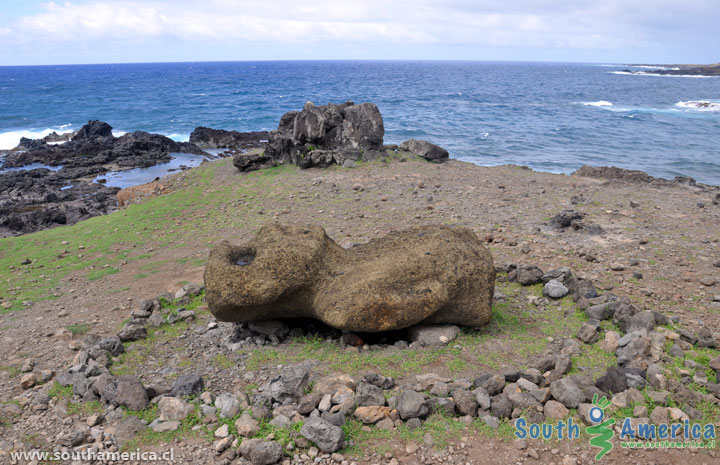 Near Ahu Akahanga
Ahu Akahanga is between two other ahu (moai sites) that are hardly ever visited by tourists, Uru Uranga Te Mahina which is a little further west along the coast and Oroi to the east. One of the closest sites normally visited on most tours is Ahu Vaihu. Most tours leave Ahu Akahanga and head directly to Rano Raraku where almost all moai were carved out of the volcanic rock.
After you have left Ahu Akahanga, look towards the left side of the road. You will find a statue (surrounded by a small wooden barrier) that was abandoned on the way to the site. Our guide said that it was most likely left there when a call to arms was raised for the major clan war that led to the end of the moai. (Photo below)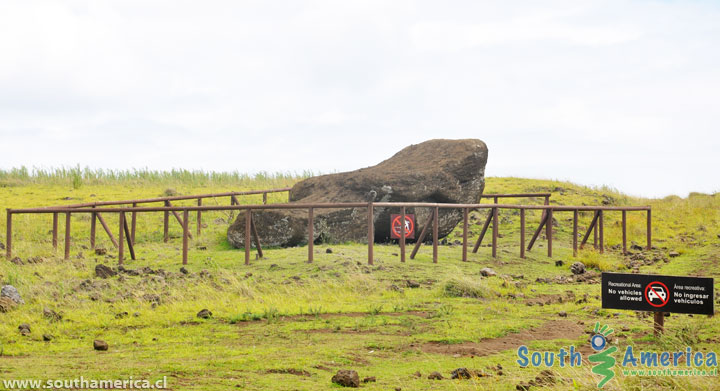 More Photos of Ahu Akahanga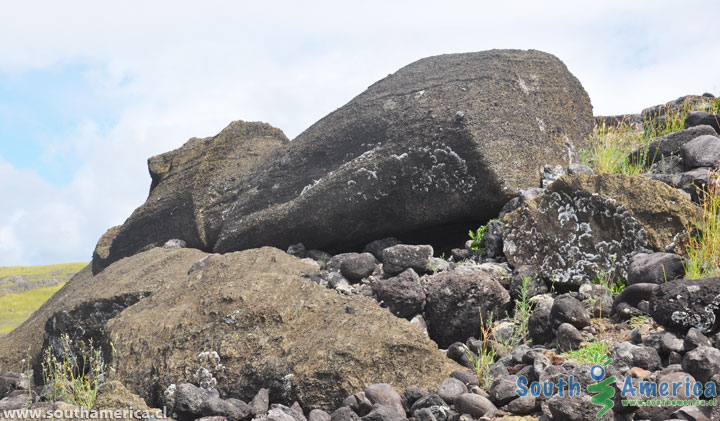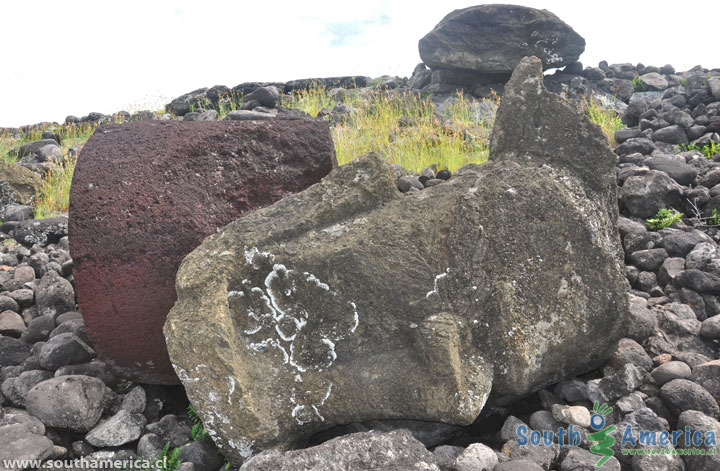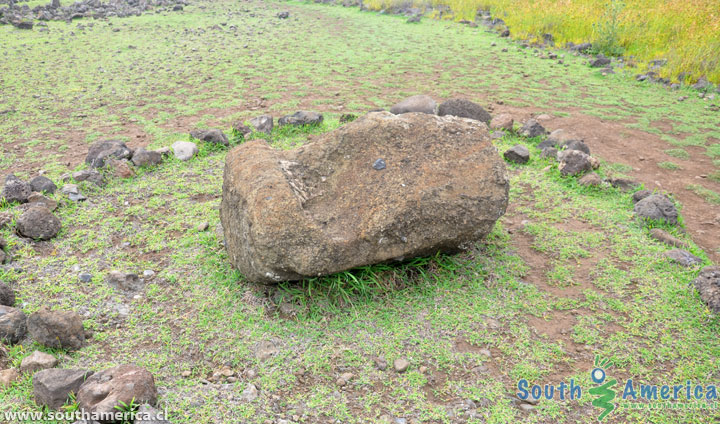 NOTE: Rob W. and Ange P. spent a week on Easter Island at the end of January 2013 to produce most of the information, photos and videos we have here.
If you found this guide about Ahu Akahanga on Easter Island interesting or useful, let others know about it: