Plaza Echaurren
Valparaíso - Chile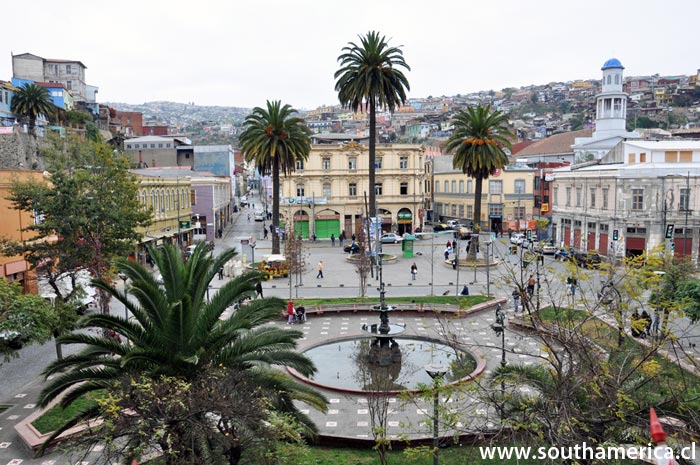 Plaza Echaurren was the first plaza (square) in Valparaiso. After Chile's Independence in 1810 it was called Plaza Municipal however at the end of the 19th Century it was changed again to Plaza Echaurren in honor of Francisco Echaurren, a former govenor of Valparaíso (1870-1876) who helped.
Just off the square (at the top right of the photo above) you will see the Iglesia La Matriz del Salvador church. It was originally built in 1559 and was rebuilt again in 1837 as the church that can be seen today (with its slightly slanted tower). Inside the church you will find the Cristo de la Agonía, the sculpture of Christ that was a gift from the Spanish monarchs to the Metropolitan Cathedral. It was carved in wood in the late 1600's and is taken on procession through a part of the city every Good Friday (of Easter weekend)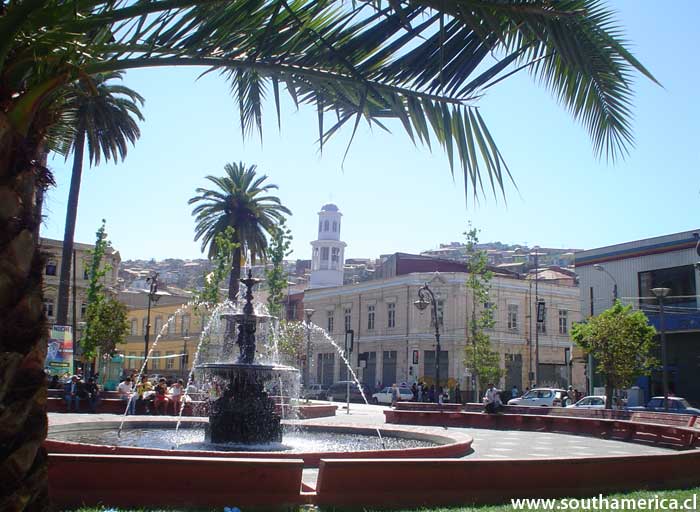 Photo Opportunity
To take a photo of Plaza Echaurren from above like the one at the top of this page, you will need to go to the west part of the square where the buses go by. Across the street you will find some stairs leading up to a restaurant called Puerto Lindo (sometimes there is a lady outside enticing customers into it). One of the dining rooms has two small balconies where you can take photos of the entire plaza and some of the surrounding hills. Of course you'll have to be eating there first. :)
How to get to Plaza Echaurren?
From Plaza Sotomayor (the main square) head south 4 blocks along Cochrane (street) towards the closest hills and you will arrive at Plaza Echaurren.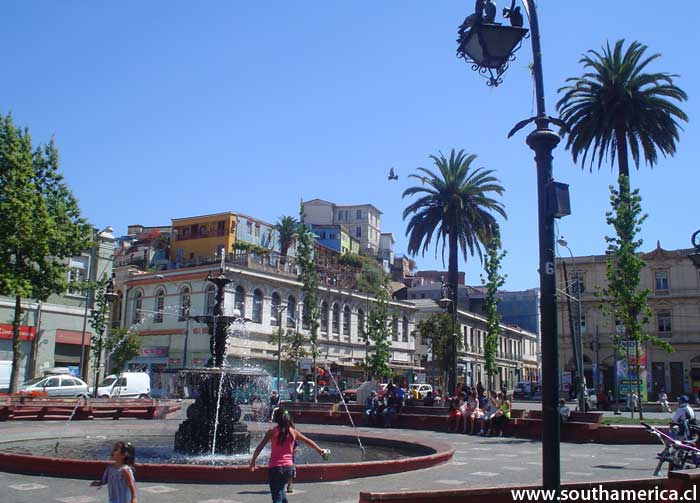 If you found this guide to Plaza Echaurren in Valparaiso Chile useful, share it with others: