Ahu Akivi
Easter Island - Rapa Nui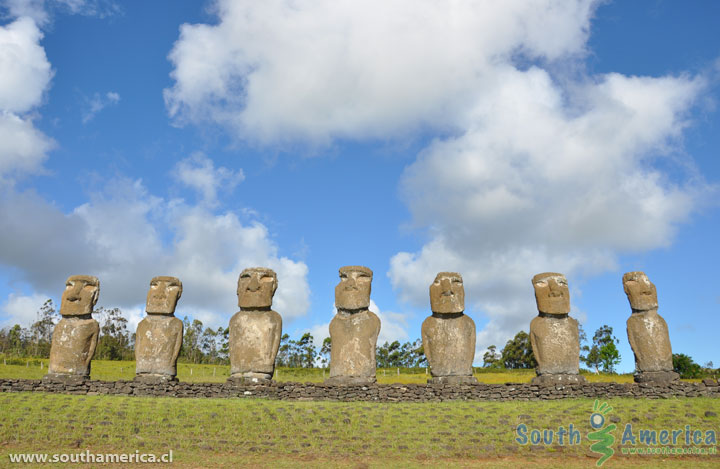 Before 1960, all of the moai on the island had been toppled over during tribal wars a few centuries earlier. Only a few moai at the Rano Raraku quarry remained standing.
The first restoration of the Moai of Easter Island into their upright positions was a project started in 1960 by the Universidad de Chile at Ahu Akivi. This project dealt with the investigation, conservation and recovery of the National Patrimony of Rapa Nui (Easter Island) and was directed by the archaeologist William Mulloy, a professor visiting the university at the time, and the Chilean Gonzalo Figueroa.
What makes Ahu Akivi different from other moai sites on the island is that it is not on the coast and the moai are looking towards the ocean (whereas all other moai look inland). And just like other ahu, this ceremonial center is orientated astronomically since the moai look straight to the sunset during the Spring and Autumn equinox.
According to oral tradition, the 7 moai of Ahu Akivi represent the young explorers sent to explore the island before the arrival of the colonizers led by founder Hotu Matu'a and they are looking to their original home island.
Ahu Akivi is believed to have had at least 3 stages of construction during the 15th century. The construction that you see now (and in these photos) corresponds to the second and most monumental stage which was part of the restoration of 1960.
To the west of Ahu Akivi, heading towards the coast you will find the caves of Ana Te Pahu to your left. Also further south close to the main road between Hanga Roa and Anakena you will find Puna Pau, the place where the reddish Pukao (topknots) were made.
Photos of Ahu Akivi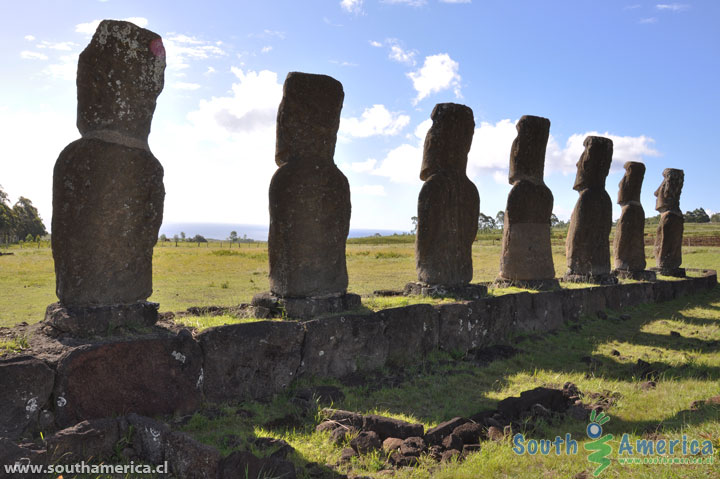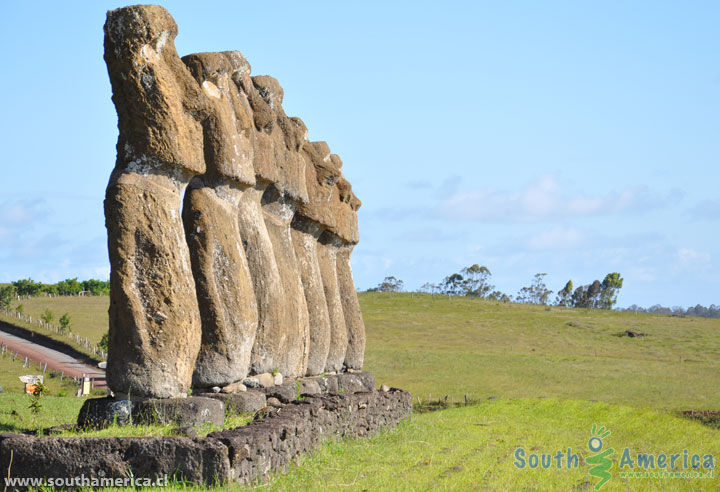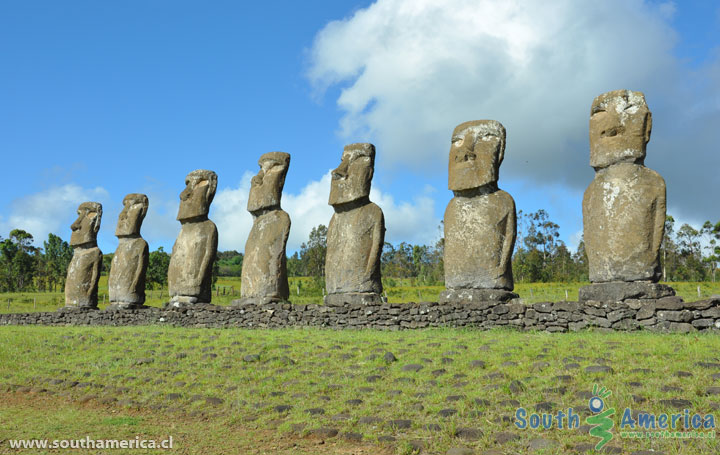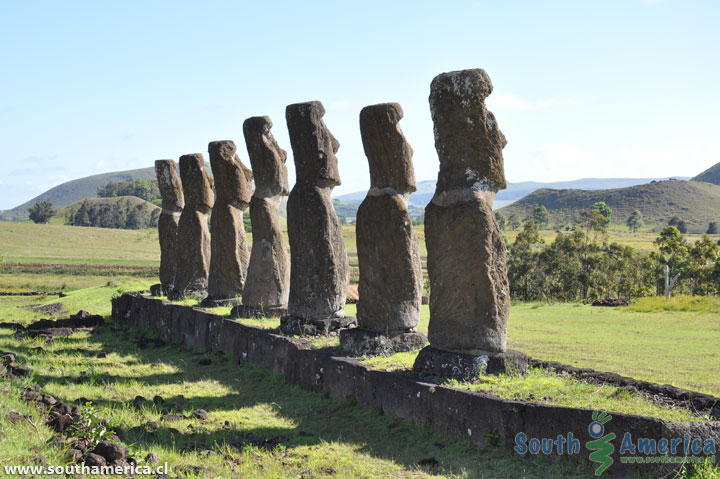 NOTE: Rob W. and Ange P. spent a week on Easter Island at the end of January 2013 to produce most of the information, photos and videos we have here.
If you found this guide about Ahu Akiva on Easter Island interesting or useful, let others know about it: