La Recoleta Cemetery
Buenos Aires - Argentina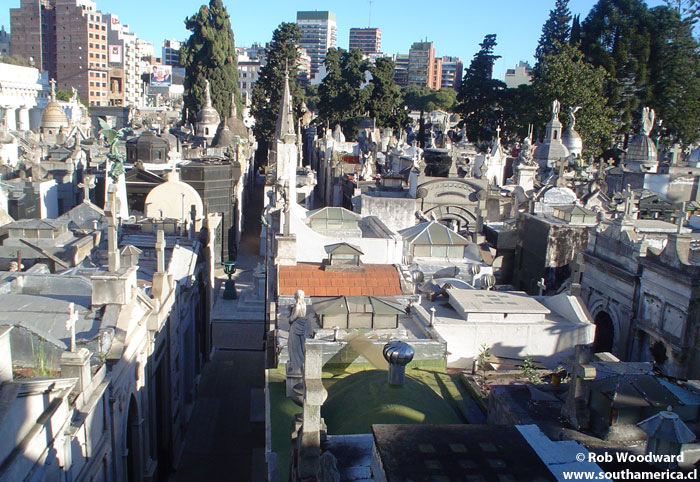 The Recoleta Cemetery (Cementerio de la Recoleta) in Buenos Aires is a must on the list of most tourists due to the elaborate mausoleums that resemble miniature cathedrals more than someone's resting place. The cemetery is full of graves of influential and important Argentineans including past presidents, politicians, writers, scientists and anyone else wealthy enough to purchase a plot over a century ago.
A Bit of History
The area dates back to 1732 as a part of the Nuestra Señora del Pilar church though didn't become a public cemetery until 1822 when the religious order was dissolved. It wasn't until the 1870s when yellow fever broke out that the upper class moved out of the San Telmo and Monserrat neighbourhoods to the northern part of the city to present day Recoleta. From then on the neighbourhood and its cemetery became to place for those of power and prestige in Buenos Aires. A competition then ensued between families to create the most elaborate family mausoleums in the Recoleta cemetery.
The Tomb of Evita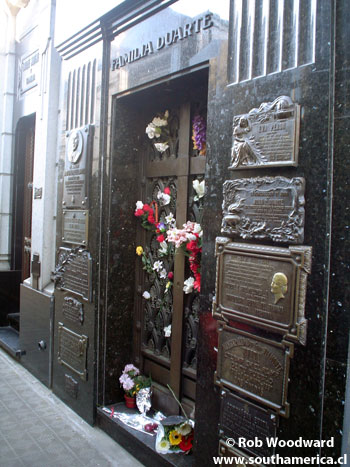 One of the most visited 'residents' is Maria Eva Duarte de Perón - more commonly known as Evita. She died in 1952 though in 1955 her body was 'stolen' during the military coup and subsequent dictatorship and "disappeared" during the next 14 years. She was actually in a grave under another name in Milan and was finally brought back to Argentina around 1974. It wasn';t until 1976 that she finally was laid to rest where she is now in the Duarte Family tomb in the Recoleta Cemetery. The passageway that leads to the tomb is quite narrow and is often fill of tourists taking photos. The photo of Evita's tomb is to the right.
Cemetery Cats
Something that we found curious were the number of cats roaming around freely inside the walls of the cemetery. They must be iconic of the cemetery because we saw a lot of visitors taking photos of them (no, we didn't fall into that trap though if they had have been glow-in-the-dark or had two heads I may have reconsidered taking some shots).
How to get there
Take a bus that goes along Av. del Libertador and get off at around street number 2000 and head up the hill a block or so.
The closest subway station (subte) is Pueyrredón on Line D. From there you will need to go down the avenue of the same name (the street numbers should be increasing). It is at the end of the avenue on the right about 10 blocks from the subway.
Entrance is free and you can buy a map at the entrance.
Photos of Recoleta Cemetery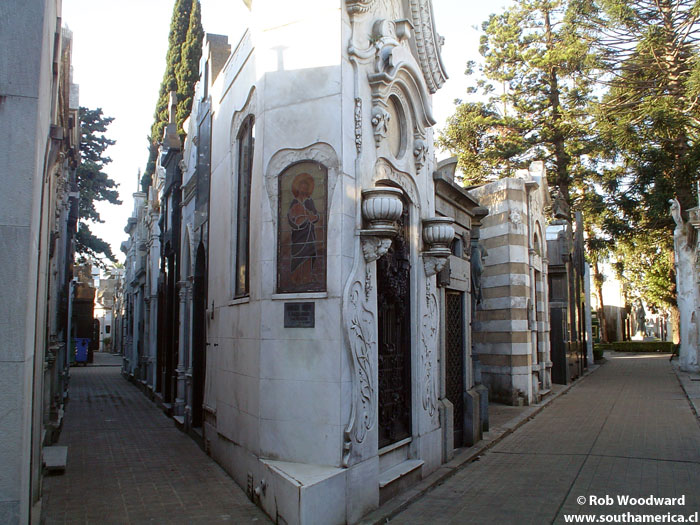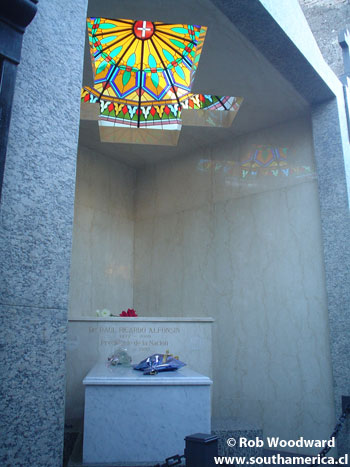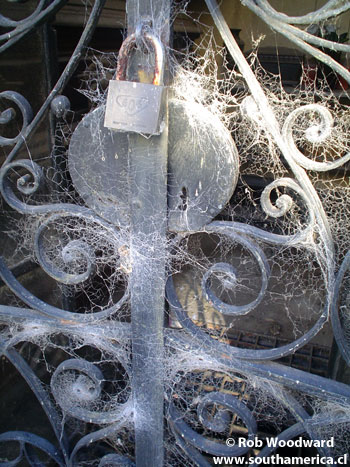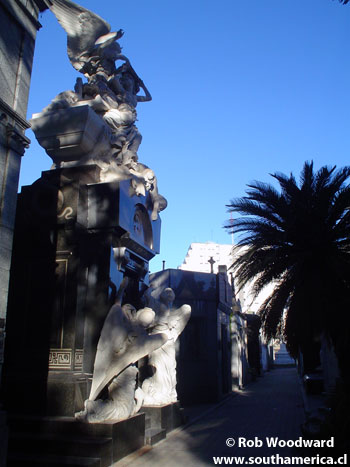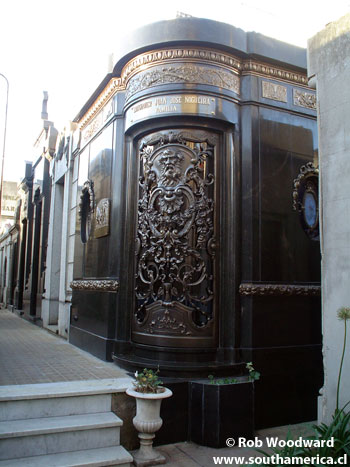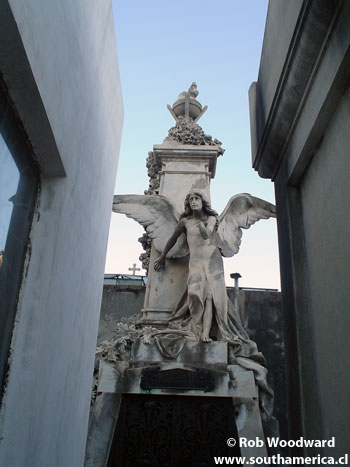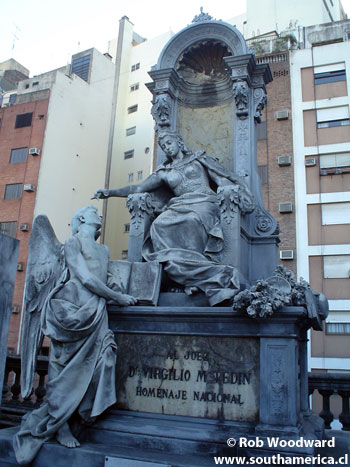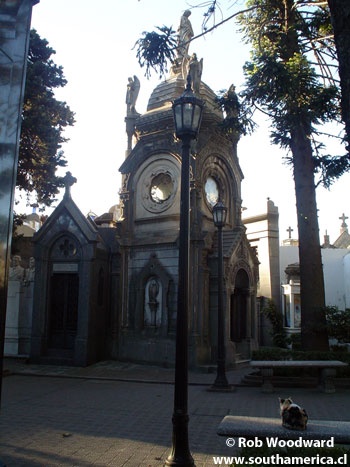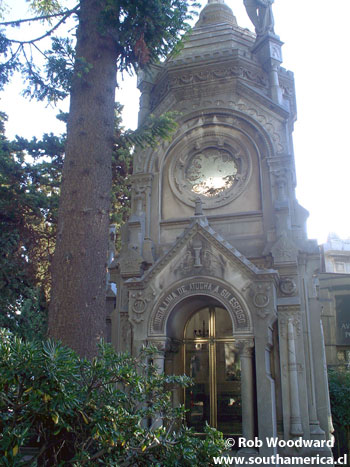 If you found this guide about Recoleta Cemetery in Buenos Aires interesting or useful, let others know about it: