Parque Araucano
Las Condes - Santiago - Chile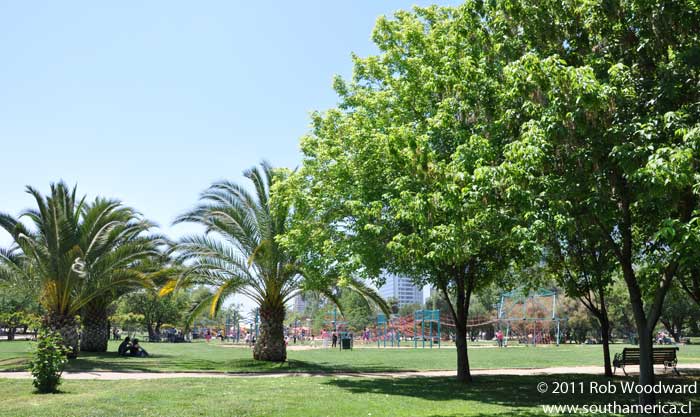 Parque Araucano is a large park in Las Condes Santiago, more specifically across from the huge Parque Arauco shopping mall.
This park covers many hectares with many areas for different activities both for young and old.
What to do and see
Some of the things you can do at Parque Araucano are:
Walk around the Rose Gardens
Visit the Aviary (which even has a peacock)
Use the tennis or basketball courts
Use the skate park
Visit Kidzania (entrance fee applies)
Use the exercise equipment
Your kids can play on the many playgrounds, slides, swings and sand pits
Let your kids go berzerk running around the grass until they tire themselves out
Walk your dog or iguana (though it must be on a leash)
Unfortunately "collective sports" such as soccer/football, rugby can not be played here (see the photo of a sign saying this at the bottom) because it messes up the grass!
Many events are held in this park every year however most have an entrance fee such as the Feria de Jardinería y Paisajismo (The Gardening and Landscape fair). Though you do get the odd free event such as the Air Show over Parque Araucano.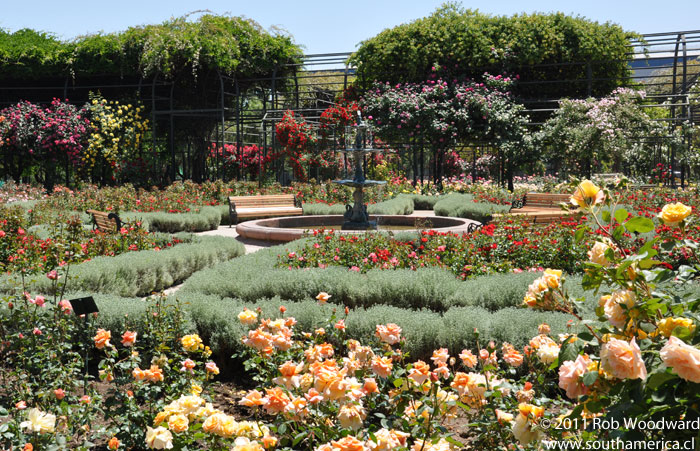 Parque Araucano Opening Hours
Monday: Closed
Tuesday to Sunday: 9am to 9pm.
Entrance to the park is free.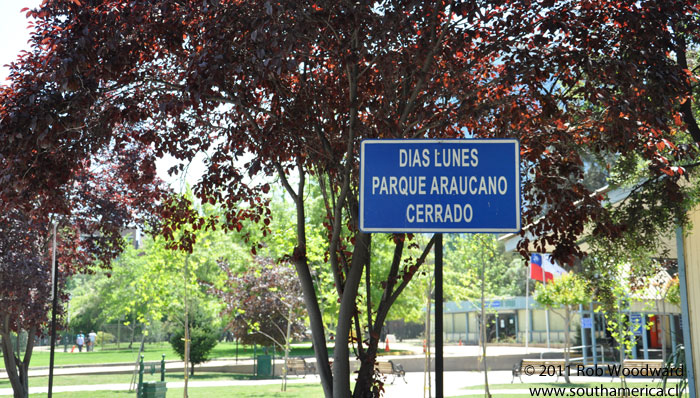 How to arrive to Parque Araucano
Address: Avenida Presidente Riesco 5330, Las Condes, Santiago
Teléfono: (56-2) 212 4376
Closest Metro Station: Manquehue
Come out on the north side of Metro Manquehue (Apumanque is on the other side of the road) walk down Apoquindo a little until you come to Rosario Norte then head along that street for 5-10 minutes until it ends. Across the road at the traffic lights you will see Parque Araucano.
Another Close Metro Station: Escuela Militar
Come out on the north side of Metro Escuela Militar and walk along Avda Vespucio Norte. You will be walking past the Escuela Militar Military School on your right until you get to the traffic lights. At the lights turn right onto Presidente Riesco and walk for about 10-15 minutos (still going past the Military school part of the way) until the next set of traffic lights. You will see the start of Parque Araucano across the road.
See our map of the Escuela Militar Manquehue area (Coming soon)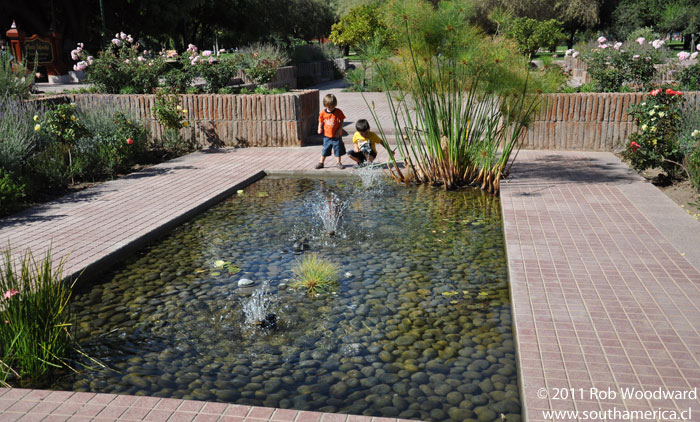 Why visit Parque Araucano?
It's a great place to pull up a patch of grass and relax or at the other extreme do exercises or sports.
If you have kids there is plenty of space for them to run around as well as playground equipment for them to play on.
If you have a dog, you can go for a long stroll around the entire park.
OR you can go with your partner and spend a relaxing romantic day together.
What is near Parque Araucano?
Just across from this park is the large Parque Arauco shopping mall with its boulevard.
Check out other things to do on our Escuela Militar Manquehue area map (coming soon).
More Photos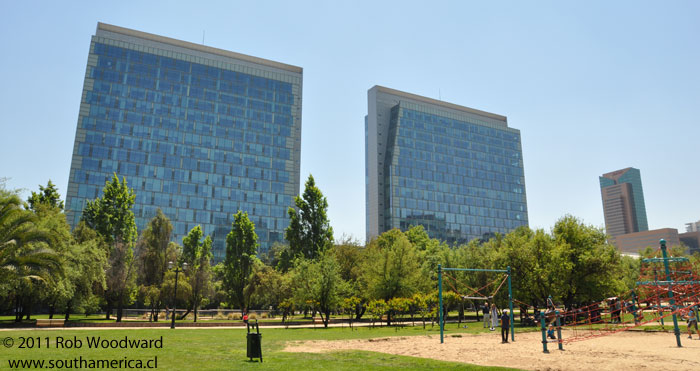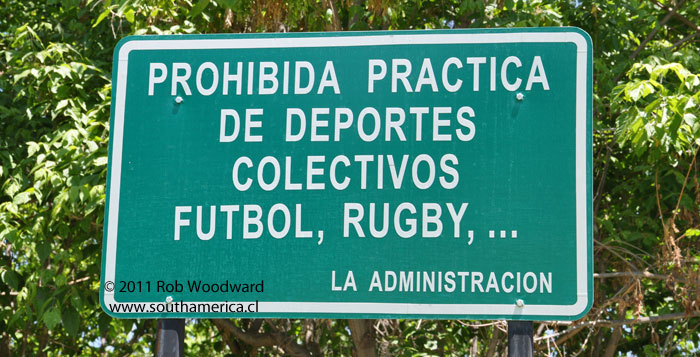 Información en español acerca de Parque Araucano (in Spanish).
If you found this guide about Parque Araucano interesting or useful, let others know about it: