South America Travel Guide
www.southamerica.cl
Welcome to our South America Travel Guide. Here are some of our most popular and useful pages: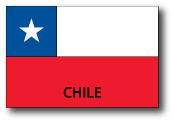 Chilean Food, Chilean Drinks, Map of Chile, Santiago, Punta Arenas, Easter Island, San Pedro de Atacama, Pucón, Valparaíso, Money, Business, Cities, Teaching English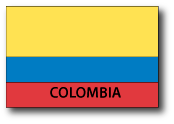 Typical Colombian Food, Typical Colombian Drinks, Bogotá, Las Lajas Cathedral, Emeralds, Zipaquirá - Catedral del Sal, Medellín, Cali, Barranquilla, Bucaramanga
Check out our South America ME Blog which looks at South America from a non-serious side:
If you found this information about South America interesting or useful, share it with others:

Recommended Books:
South American Table


Winner of Gourmand's Best of the Best World Cookbook Award for 2008, this book has 450 authentic recipes from countries renowned for their culinary delights. Cooks will find everything from tamales, various asadas, cebiches, chupes, ensaladas, and empanadas spanning the regions of Peru, Paraguay, Ecuador, Chile, Brazil, Argentina, and much more!
Lonely Planet - South America on a Shoestring

For 30 years, Lonely Planet has been the backpacker bible for South America. Whether you're trekking the Andes, gliding through the Amazon or joining a wild festival, this book is your key to adventure